These are just a few of the recent cars we have sold at cmsporsche.co.uk. However we are constantly updating our stock, so if there is anything you're after, dont hesitate to contact us, just click here
---
For Sale : 2007 Maserati GranTurismo 4.2L -SOLD



This stunning and truly immaculate luxourious Italian Sports Car has covered only 55,000 miles approx with an MOT lasting until March 2017.


It has a Very high factory option Spec including: 20" Gloss Black Alloys with a Diamond-Cut Polished Rim, Metallic Black Paintwork, Full Sabbia Coloured Leather with Maserati embossed Headrests, and Memory Programmed, Stradale Boot Spoiler, Switchable Sports Mode with SKYHOOK Suspension, Tiptronic Gearbox with F1 Paddle-shift, Stunning-Sounding Tubi Stainless Steel Sports Exhaust, Exterior Chrome Trident Badges, SAT NAV, Electric Everything etc.
---
For Sale : 2000 Porsche Boxster S -SOLD



This stunning lovely 100% HPI Clear car comes with Low Miles having covered only 89,000. It comes available with extensive service history, with 1 full book of stamps, and is presented in the stunning colour of Zenith Metallic Blue. It was also freshly serviced by ourselves so is in great condition.


It has a good factory option spec including: Black Soft Ruffled leather seats with the optional Porsche Embossed Crested Headrests, Full optional Black leather pack (as usually seen in 911's-996 model), Porsche Te'quipment Gear stick and Handbrake, 987 Cayman Styled rear red lights, wind deflector pack etc.

For Sale : Porsche Cayman S 3.4L -SOLD

---
For Sale : Maserati 4200 GT Cambiocorsa Spyder -SOLD

---
For Sale : Fiat 500 Ferrari 695 Tributo Abarth Replica -SOLD

---
For Sale : Porsche (987) Boxster -SOLD

---
For Sale : Porsche Cayenne S 4.5L -SOLD
---
For Sale : BMW 650i With Alpina Extras -SOLD
---
For Sale : Porsche 911
(996)
Carrera Strosek
-SOLD
---
For Sale : Maserati Cambiocorsa 4200 F1 -SOLD
---
For Sale : 2004 Mini Cooper 1.6 -SOLD
---
For Sale : 1969 MG Roadster -SOLD

---

For Sale: Porsche 911 997 Carrera S GT3 Aero Kit -SOLD
---
For Sale : Silver Porsche Boxster 987 2.7 - SOLD
---
For Sale : Porsche 911 Carrera 4s - SOLD
---
For Sale : BMW M3 7 Speed DCT- SOLD
---
For Sale : Facelift 1.8 Litre Lotus Elise Touring S - SOLD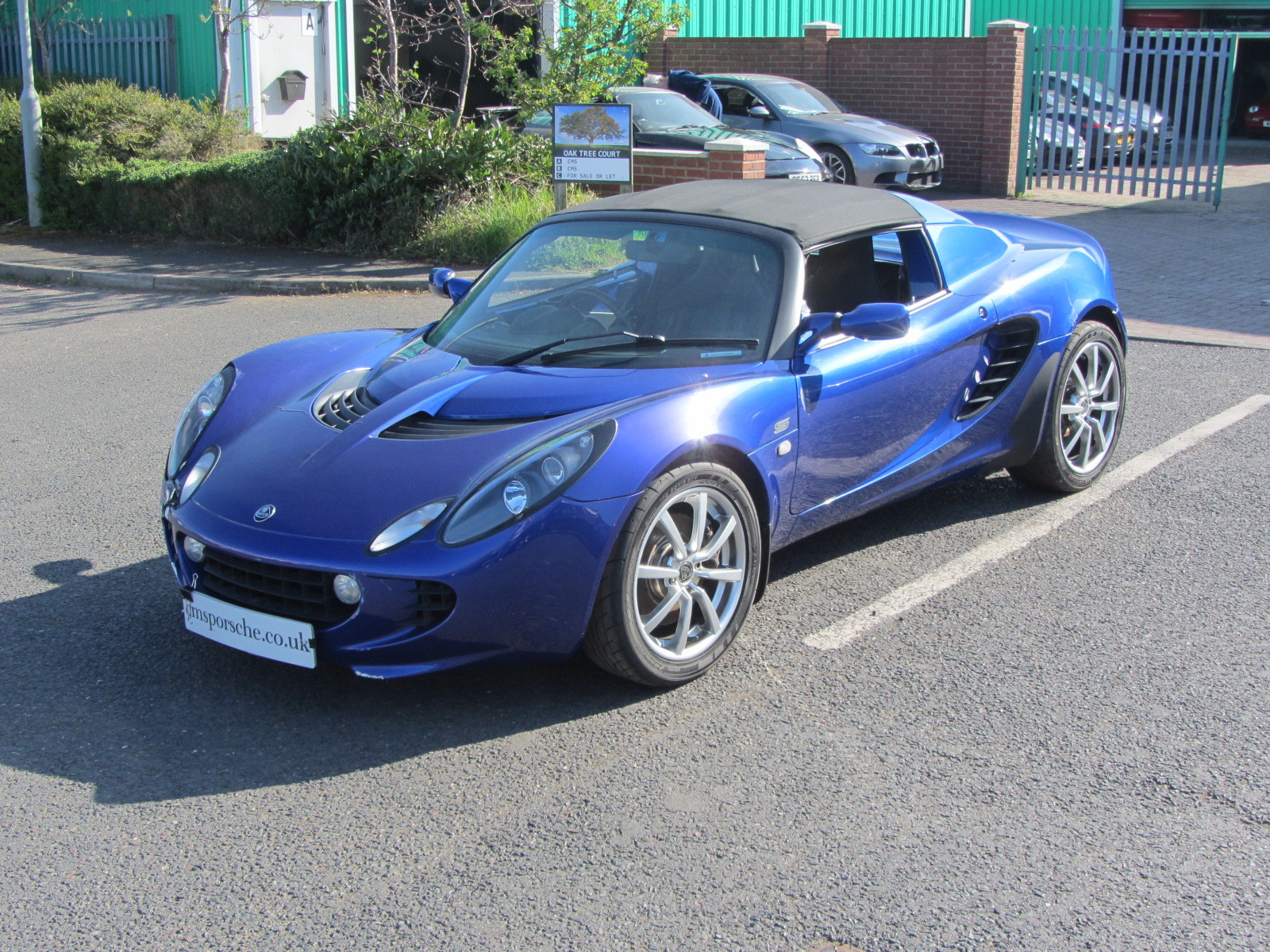 ---
For Sale : 2011 Audi RS5 FSI QUATTRO - SOLD
---
For Sale : STUNNING Porsche 944 TURBO - SOLD
---
For Sale : Maserati Granturismo 4.2 Litre F1 - SOLD
---
For Sale : Overfinch Range Rover Sport SDV6 - SOLD
---
For Sale : Cobalt Blue Porsche Boxster 986 - SOLD
---
For Sale : Porsche 911 996 Turbo - SOLD
---
For Sale : Grey Aston Martin V8 Vantage - SOLD
---
For Sale : 1994 Ferrari 348 ts LHD - SOLD
---
For Sale : Porsche Boxster S 987 3.2 - SOLD
---
For Sale: Porsche Kahn 911 997 GT3 Conversion-SOLD
---
For Sale : Ferrari 360 Modena F1 - SOLD
---
For Sale:Porsche Boxster 986 GT3.2 S "Orangina"-SOLD
---
For Sale : Porsche Boxster S 987 3.2 Litre - SOLD
---
For Sale: Speed Yellow Porsche 986 Boxster 2.7 -SOLD
---
For Sale : 2011 Renault Clio Cup 2.0 Litre - SOLD
---
---
For Sale : Porsche 911 993 Carrera 2S - SOLD
---
For Sale: 1976 Ford MKII Escort 37K Miles ONLY -SOLD
---
For Sale : Ferrari 308 GTB - SOLD
---
For Sale : Maserati 4200 GT Spyder - SOLD
---
For Sale : Silver Porsche Boxster 986 2.7 - SOLD
---
For Sale : 1999 Ferrari 355 Spyder F1 - SOLD
---
For Sale : Guards Red Porsche Boxster S 3.2 - SOLD
---
For Sale : Porsche 911 996 Carrera 4 "C4" - SOLD
---
For Sale : Ford RS 1600i - SOLD
---
For Sale : Porsche Boxster S 987 3.2 L - SOLD
---
For Sale : Rare Porsche 968 Coupe - SOLD
---
For Sale : Porsche 986 Boxster 2.5 Litre - SOLD